Process Overview
This section summarizes the steps required to build a MicroEJ Platform and obtain a binary file to deploy on a board.
The following figure shows the overall process. The first three steps are performed within the MicroEJ Platform builder. The remaining steps are performed within the C IDE.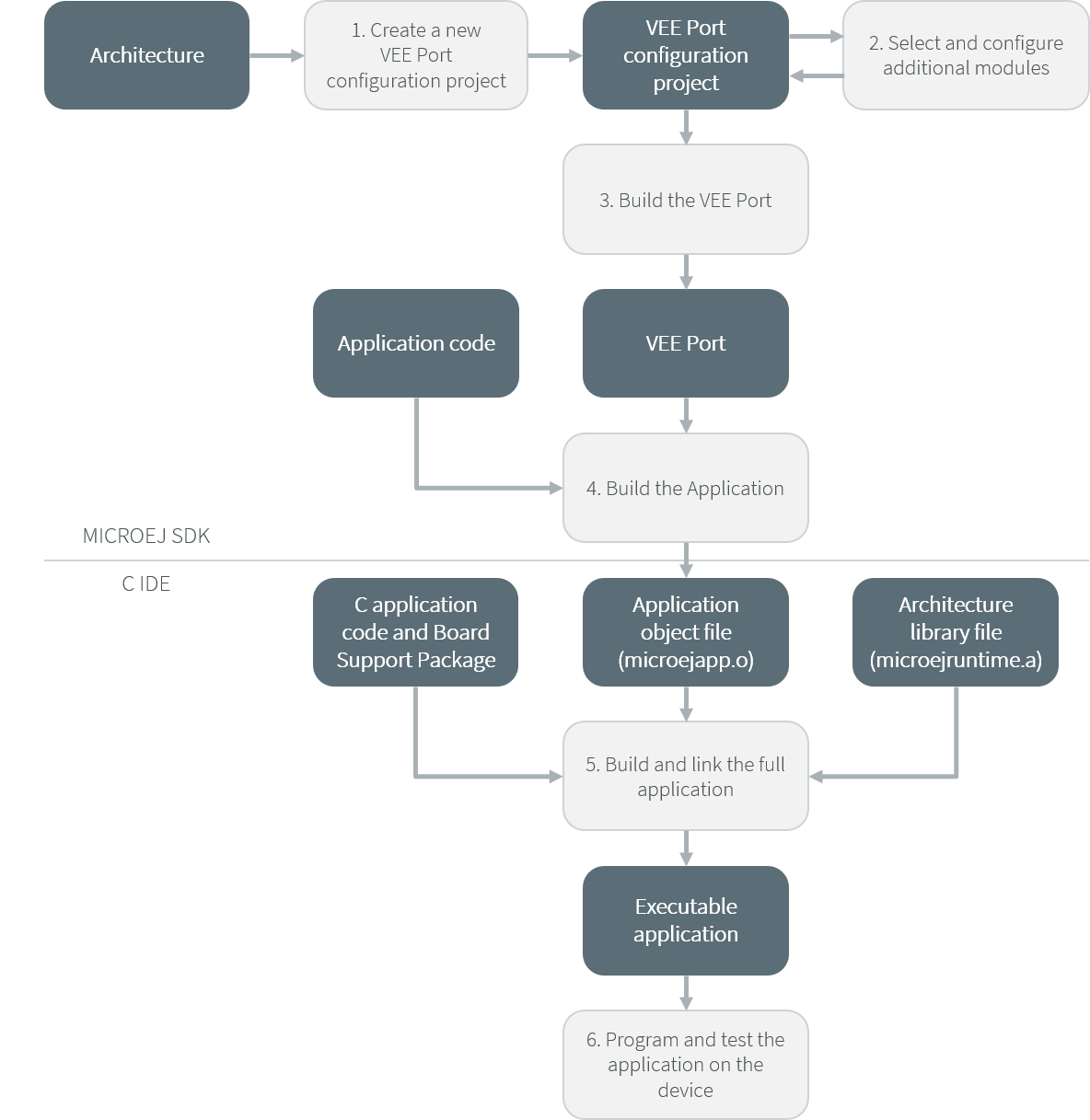 Step 1 consists in creating a new MicroEJ Platform configuration project. This project describes the MicroEJ Platform (MicroEJ architecture, metadata, etc.).
Step 2 allows you to select which modules available in MicroEJ Architecture will be installed in the MicroEJ Platform.
Step 3 builds the MicroEJ Platform according to the choices made in steps 1 and 2.
Step 4 compiles a MicroEJ Application against the MicroEJ Platform in order to obtain an application file to link in the BSP.
Step 5 consists in compiling the BSP and linking it with the MicroEJ Application that was built previously, in step 4.
Step 6 is the final step: Deploy the binary application onto a board.